Soul Jewellery
A re-brand for Christchurch retailer Soul Jewellery required us to carefully blend the classic and contemporary design style of hand-crafted silver jewellery with the iconic Gothic surroundings of Christchurch's much loved Arts Centre.
The result has allowed us to extend our design work and develop a new range of exclusive jewellery inspired by the surrounding architecture.
This vibrant new retail space offers the perfect backdrop for us to bring Soul to the heart of the city.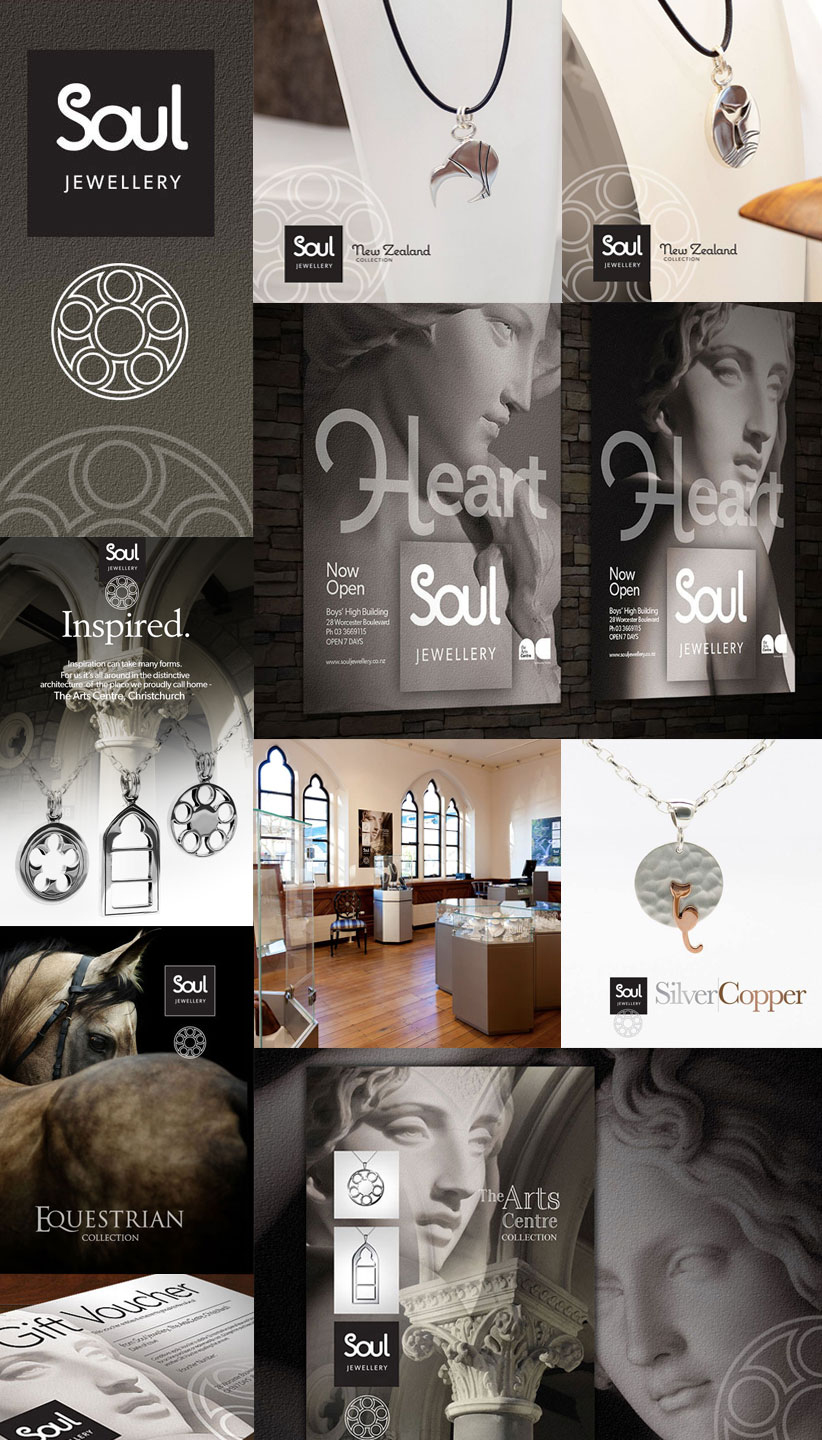 © Yellow Pencil I Soul Jewellery