Contact Us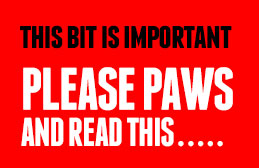 The products we create are individual, hand crafted pieces. We create them, then we love them and then we sell them to you if you love them too (and promise to give them a good home).
There are TWO WAYS for you to buy our products:

WAY 1. Come to one of our advertised, regular Markets and buy from us DIRECT. At the same time, you can negotiate any further orders you would like to make. We use normal, real money and we smile a lot and often share stories about cats.
WAY 2. Just use the handy form below so we can contact you and discuss what you would like to order. We will then arrange to personally deliver to you. Or for you to pick it up. Or for someone else to pick it up for you. Or ...well, you get the picture. We will also tell you how you can pay for it. Generally, most of the smiling comes later but it's worth the wait.

Both ways are really easy and we'd love to see you or hear from you.
All our creations are individual, hand made items so there is no guarantee that anything you see on this website is available for immediate purchase. There is also no guarantee that items will always be available at our Markets. So if you do see something you want, want to order or want us to hold for you then the BEST IDEA IS TO CONTACT US STRAIGHT AWAY and we will be happy to arrange it for you.

We are happy to personally deliver our products within a cat's whisker of Christchurch City, FREE OF CHARGE.

If you wish to contact us directly, you are welcome to do so by emailing: design@yellowpencil.co.nz or phone: 021 145 8694