E Hayes and Sons
Some companies go to extreme lengths to demonstrate what they think their brand should stand for - and fail miserably. Others understand that brands are built alongside reputations and continue to deliver on that promise every single day.
No company reflects this more than E Hayes and Sons in Invercargill.
It's a business which understands and responds to the needs of their customers - where the word 'service' is not used lightly, until it can be backed up by meeting and often exceeding those expectations
E Hayes have remained true to their brand ethic, providing a service and selection unmatched in most modern retail environments across an extensive range of hardware, engineering, homeware, workwear, kitcheware, gifts, automotive and outdoor products.
Their reputation is further enhanced by being 'guardians' of the legacy that is Burt Munro - the legendary New Zealand motorcycling world-speed record holder. It is Burt's Authentic, Original and Legendary 1920 Indian Scout motorcycle 'the World's Fastest Indian' which takes pride-of-place in the E Hayes Motorworks Collection - an extensive range of classic and vintage motorcycles, automobiles and engines proudly displayed instore and admired around the world.
Today E Hayes and Sons are working closely with Yellow Pencil to translate, enhance and elevate this legacy and their own brand, as the company meets the competitive challenges of the digital environment.
We could not be prouder that they chose us.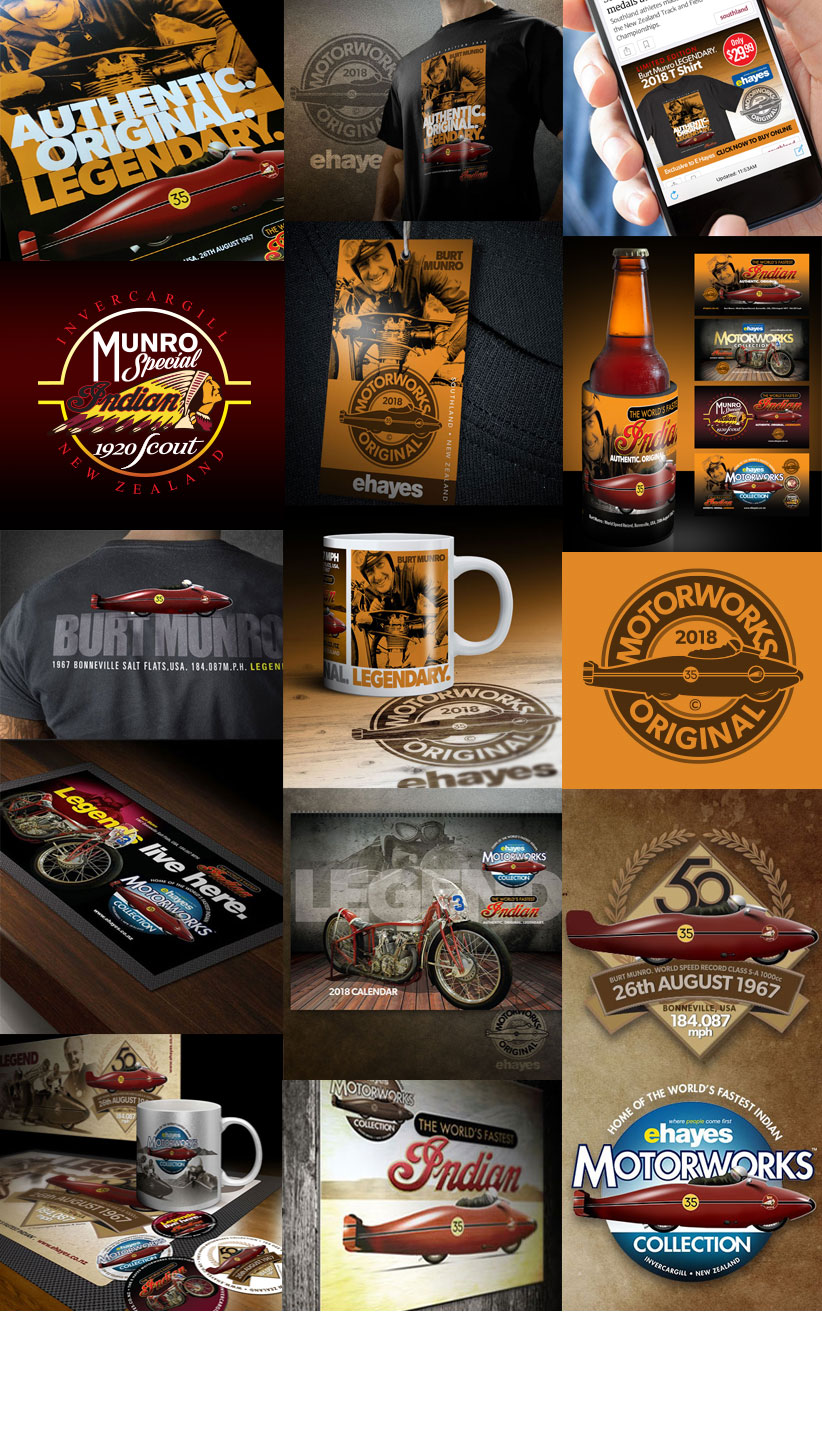 © Yellow Pencil I E Hayes and Sons