Goom Landscapes

Goom Landscapes is a Christchurch, New Zealand based company with over 30 years experience in creative, innovative and practical landscape architectural design, construction and planting.

Under the formative guidance and direction of renowned Landscape Designer Chris Goom, the team has grown to become one of the country's leading architectural landscape companies undertaking a wide variety of residential and rural property projects as well as specialising in the landscape design of land development/subdivisions and commercial properties; working on a number of high-profile projects around the South Island and further afield.

In October 2007, the company underwent a major re-branding programme, facilitated by Yellow Pencil to present a new identity to the marketplace which would build on the reputation they had gained and establish a strong, co-ordinated brand direction that was capable of sustaining future growth.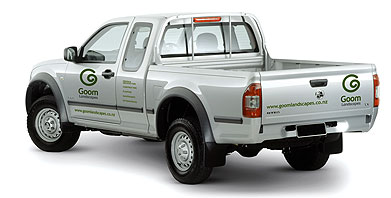 Today, Goom Landscapes offers commercial and residential clients alike, a complete service covering every aspect from design and architecture through to construction, planting and on-going maintenance.

Their brand philosophy is simple : To create outstanding landscapes that work

It's a principle that the entire Goom Landscapes team is committed to, on every level - from creation to implementation, developing practical landscape solutions that exceed creative expectations.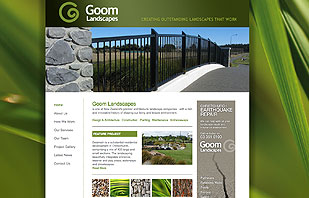 Click to visit Goom Landscapes website

Click images to enlarge